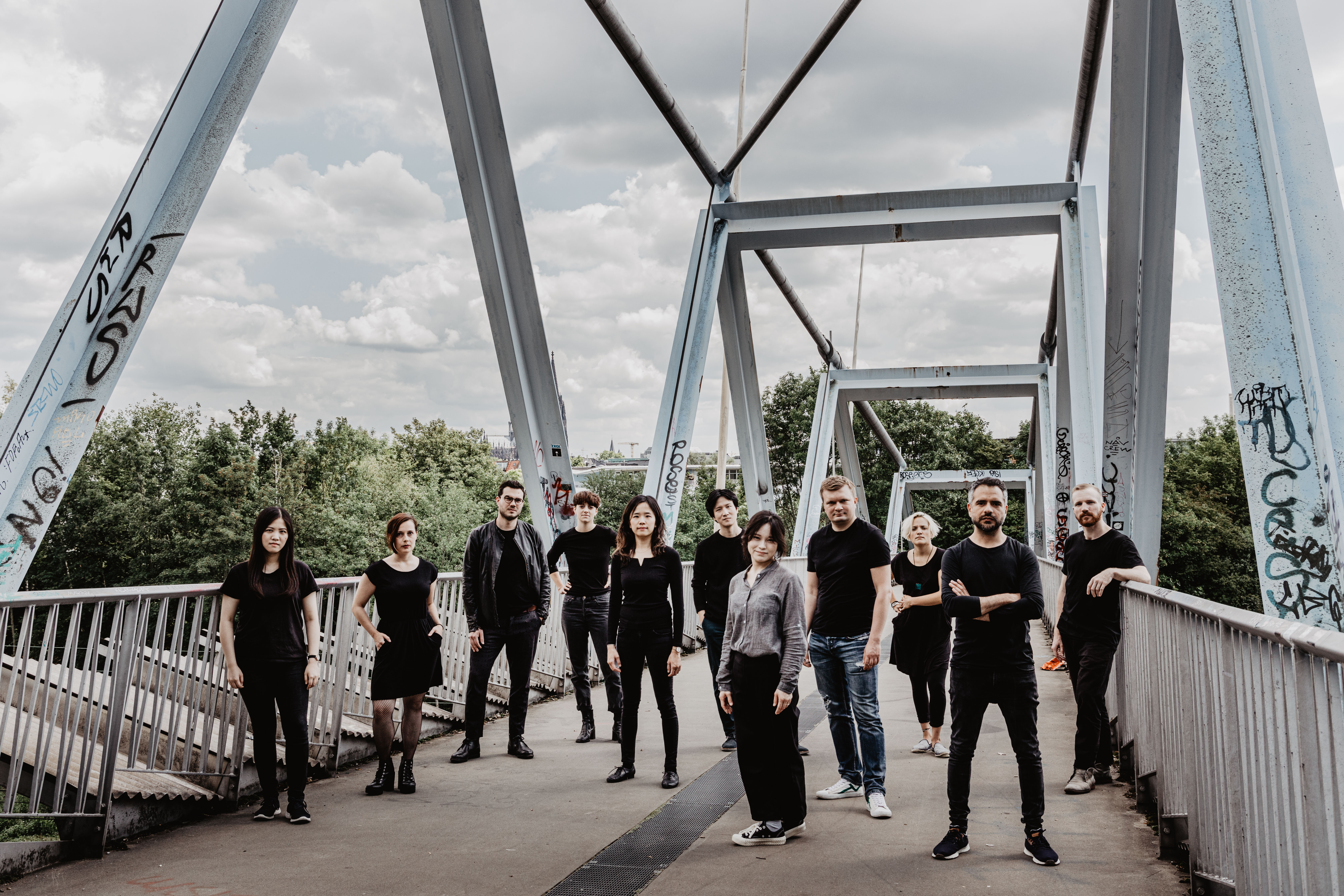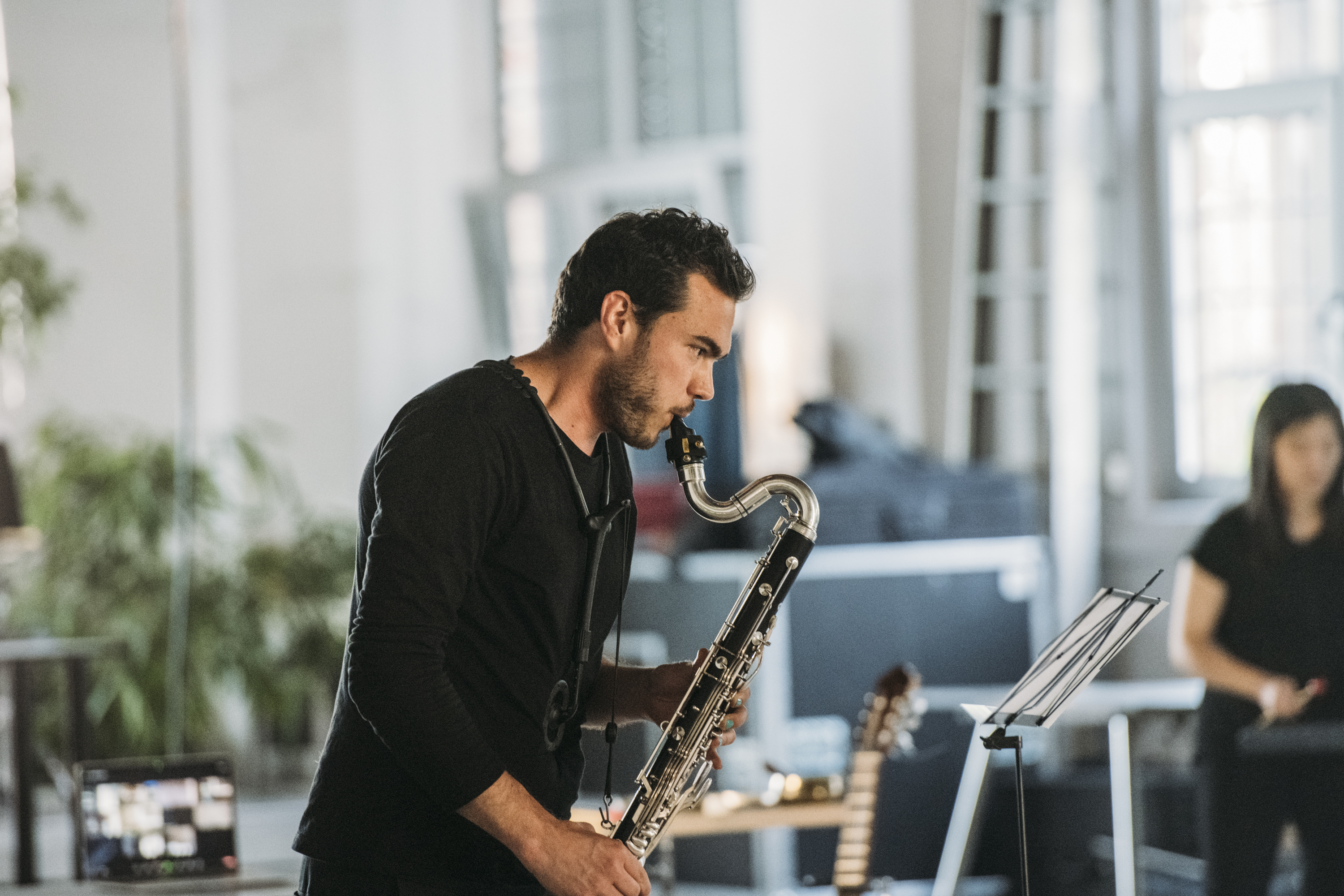 Broken Frames Syndicate
plays contemporary music and brings holistic concert experiences to the stage. The ten of us show alternatives to the usual and stand up for the critical examination of socially relevant topics.
Our focus is on collaboration with young composers, through which we commit ourselves to the diversification of the contemporary classical scene.
The conceptual depth of our programming is the core of our vision. With new formats, we use music to tell stories, inspire discussions, think outside the box, and invest in new ways of thinking.
In doing so, we consciously free ourselves from outdated structures and dogmas of the music business.
Founded in 2018 after our time at the International Ensemble Modern Academy in Frankfurt, we now play in varying formations and regularly perform in concerts and at festivals in Germany and abroad. Recent invitations include Mixtur Festival in Barcelona, the Harvard Group for New Music residency, and Beethovenfest Bonn.
BFS is awarded the Ernst von Siemens Ensembleprize 2024.
︎︎︎ brokenframessyndicate.com
Members
Lola Rubio, Violin
William Overcash, Violin
Laura Hovestadt, Viola
Nathan Watts, Violoncello
Katrin Szamatulski, Flute
Moritz Schneidewendt, Clarinet
Peng-Hui Wang, Bassoon
Vitaliy Kyianytsia, Piano
Yu-Ling Chiu, Percussion
Lautaro Mura Fuentealba, Conductor
Yongbom Lee, Composer
Management – artistic direction

Moritz Schneidewendt
Katrin Szamatulski
Lautaro Mura Fuentealba
We question the existing.

We draw strength from fractures.

We are the Broken Frames Syndicate.

We cooperate with young composers and put current music into the context of topics that matter to us.

We are more than the parts of ourselves.